Vue Inertia + Laravel: From Scratch
18 videos

01 h 23 min

Intermediate

Membership
Overview
So, you want to create web-projects as SPAs, but you feel it's too complicated? Meet Inertia.js.
Single Page Applications (SPAs) have been quite complicated: you need to create the front-end with Vue/React or another framework, then back-end API with Laravel/Ruby or another framework, and then glue them together with routes, authentication, etc.
Inertia.js is a tool that helps to create SPAs in a much more simple way. In this course, we will create a typical CRUD application as a SPA, with the help of Inertia.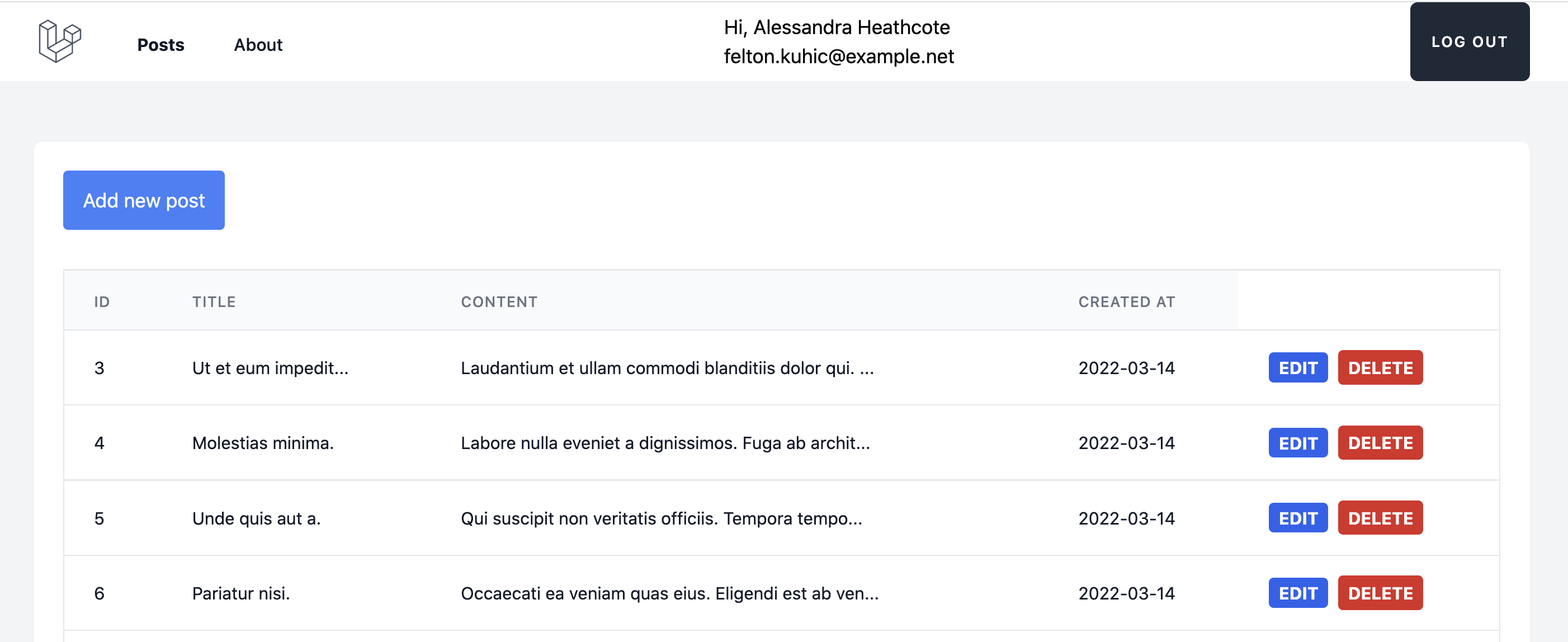 We will walk through these topics:
What Inertia even is, and why you need it
How to load Vue components with Inertia from Laravel
How to pass the data to the component
How to create links between the pages/components
How to have different layouts for different pages
How to build a login form and assign permissions to users
and more.
So, let's dive in?
Episodes
Intro

Practical Example: Table of Data

04 Protect Your Inertia Data with API Resources

03:23

SPA With Links

05 New "About" Page with Links Menu

08:08

06 Progress Indicators For Slower Pages

01:55

Layouts

07 Extract Repeating Menus as Main Layout

05:40

08 Head Section and Title: Inertia Component

02:47

09 Multiple Layouts: Login Form

04:37

Forms

10 Create Post Form: Component and Submit in SPA

06:40

11 Form Validation and Multi-Submit Prevention

03:44

12 Flash Success Messages in Inertia

02:52

13 Delete Record with Confirmation

03:36

14 Edit Form with Passing Props

05:30

Authentication and Authorization

16 Logout and Link with POST Method

02:22

17 Show User Data in Header

02:04

18 User Roles and Permissions Protection

09:07
Reviews
No review yet.
Author
---
Povilas Korop
I've been creating PHP web-projects since 2001, last 5 years - with Laravel framework. Grew my freelance consultancy into a small team we call Laravel Daily.

Lately became more obsessed with customer success and business part of web, so practicing project management and entrepreneurship. Released our own product called QuickAdminPanel - code generator for the same Laravel framework.